it's that time again!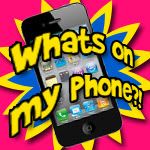 i apologize for a boring one
i am still a little sad
thanks for all the sweet words from everyone
onward, the show must go on
RIP Jinxy :(
Serenity says mommy, This thing is comfy I don't know why you cuss at it!
She's simple, give her a break. :)
Poser!
Hubs said he was taking care of eating all the bad stuff so I dont have too.....
I get this stuff
I love getting txts with this little snow cutie in it.
Love birds boogy-n down!
"what are you looking at lady??? just chillin with my dad!"